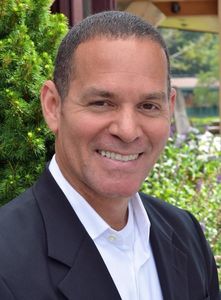 About Bennisford 'Ben' McKay
Ben moved from New York to Charlotte in 2005, and shortly thereafter was drawn to the Blowing Rock area where he is currently a full time resident and former business owner. Originally from the beautiful country of Belize, Ben has traveled the world extensively since he joined the U.S. Navy in 1986 where he served in both active and reserve capacity; he retired in 2004 after 22years of service. In his civilian life in New York City, he enjoyed successful careers in carpentry and cabinetry-making, as well as massage therapy before coming to North Carolina. Ben's degree is in International Hotel and Tourism Management from Johnson and Wales University, a profession that remains close to his heart in his personal avocations of cooking, traveling and meeting people from all walks of life.
Ben's leadership in the military sector and service industries has resulted in both an attention to the details of a successful operation, as well as a focus on customer satisfaction. With a delightful ability to match personalities and proclivities in lifestyle, Ben's passion and ability for property acquisition and development in the high country is rooted in his own experience, the bountiful assets of the region, and the eclectic people that call the Blue Ridge home. Ben would be happy to share with you the joys he is privileged to experience on a year-round basis as a resident of the area. Whether your interests are in buying or selling, Ben looks forward to serving you with LOADS: loyalty, obedience, accounting, diligence, and skill—in all your real estate needs.