We Know Real Estate.
Request our complete guides, free! You'll receive top down picture of nearly everything you need to consider as a real estate buyer or seller in any market. Get more informed by requesting our guides below!
Learn more about
Top 10 things you need to know before selling your home, including tips for low cost improvements for a better selling price Discover how you know when it is right to make that repair, and knowing when and how to invest in your house A complete step by step breakdown of real world facts VS real estate reality TV shows, comparing and contrasting the differences The Seven Steps to Owning a Home, and how to maximize the success of your transaction every step of the way
Download the guides below or ask a question and we'll answer promptly!
Contact Our Team
SEE WHAT OTHERS ARE SAYING
Ben McKay All The Way
My fiance and I had the pleasure of working with Ben to find our new home in the high country ! Ben made our home buying experience fun and enjoyable and has become more than just a realtor to us! He was patient and kind throughout the entire process and was quick to respond when we had questions or concerns. He recommended an excellent contractor to help with the renovations to the new place and even assisted in picking out some of the updates! I am so pleased with our entire experience and would highly recommend Ben McKay !
Home purchase in Banner E
We had initially contacted a realtor at another firm, and after spending a significant amount of time discussing what we were looking for, we never heard from her again. I was given Ben McKay's name by a co-worker. Ben was very responsive from the beginning, and took the time to educate my wife and I on the different location options that fit what we were looking for. He provided a lot of houses for us to consider, and always made time for us as we live 2 hours away, and were limited in the time and timing of when we could look. When we finally settled on a house, Ben guided us through every step of the process, and made sure that nothing was overlooked. He helped us negotiate on the items that were found during the home inspection, and has continued to help us with finding contractors for future projects. Ben started as our realtor, but we truly consider him a friend now. I would definitely use him again, and would highly recommend him to anyone who is buying or selling a house in the Boone, Blowing Rock, or Banner Elk area!
Kevin Balmat
,
Huntersville, NC
Highly Recommend Ben McKay
Our family had the pleasure of working with Ben McKay as we searched for our dream mountain home. As we are not from the area, the idea of doing a long distance search and feeling confident about such a big purchase was daunting. We took many trips to the area over the course of a year to become familiar with different neighborhoods and different towns, and Ben was so patient with us. We were never pressured to make a move; it was evident that Ben was most committed to ensuring our comfort and satisfaction with our decision. We thoroughly enjoyed his company as we looked at many different types of properties. Most importantly, we appreciated his expertise, his professionalism and his responsiveness. We highly recommend Ben McKay!
Amy Johnson
,
Banner Elk, NC
Awesome Experience!
Jaco was very professional and on top of things! Our house sold quickly and for more than we expected! He took care of all our needs and made the process seamless and fun! I have recommended him to all my friends!
Jane C. Bowser
,
Boone, NC
Jaco was diligent and put us at ease!
My husband and I were looking for a home in the High Country and Jaco was finding houses for us to see within a day of connecting with him. He was very professional throughout the entire process from first contact until we moved into our new home. He worked around our schedules and helped us figure out all of the intricate details that went into the negotiation, offer, and final closing date. Jaco was a complete joy to work with! We highly recommend him.
Charity Ann Moree
,
481 Silverleaf Road, Zionville, NC 28698
Excellent response time and smooth transaction
Craig was very helpful. We were there for a two week period on vacation were able to do the transaction from beginning to end while we were there. We highly recommend Craig for all of your real estate needs in the NC area!
Jaime Parlade
,
Miami. FL
Outstanding! The Gold Standard for Real Estate Agents
Anne is one in a million. Please consider yourself lucky to be able to work with such a knowledgeable and diligent professional. Anne is the best agent I have met in over 10 years of Real Estate dealings between Florida, New York and North Carolina.
Peter Ferrigan
,
Waynesville, NC
Above & Beyond!
Craig made our purchase seamless. We were 4 out of state families buying a vacation home on Sugar Mountain. (Ski Resort) Craig made himself completely available for our many visits, countless questions and also supplied us with a list of exceptional local contacts to facilitate our purchase! Craig knows the area thoroughly and was very on hands in our search. Craig really went the extra mile for us and he will for you too!
JP Province
,
Meridian,MS
Craig went over and above, an outstanding realtor!
Craig handled our out of state Sugar condo sale for us and we could not have been more pleased. Everything went off without a hitch. He even helped me haul my couch into the condo when he met to give me the keys. He was AMAZING! Thanks Craig for everything.
Terri Province
,
Sugar Mountain, NC
Craig made our dream come true!
Craig recently helped my wife and I fulfill our dream of owning a log cabin in the North Carolina mountains. With his help we identified, negotiated and closed in 63 days. From the start he really had a great understanding of what we were looking for. No wasted viewings. He was extremely flexible and always very quick to respond to any request. A great realtor and a better person. I would highly recommend him!
Greg Waterstradt
,
Seven Devils, NC
Can't go wrong a man like Craig Carlson
My wife and I had Craig as a realtor in both selling a home and purchasing another. He was patient, knowledgeable, tireless, and the list could go on, with the whole process. Thanks Craig as well as your entire company.
Butch Sholar
,
Blowing Rock
Outstanding, Helpful, Knowledgeable and Patient!!!
Craig helped us sell and buy a home. He listens to what you are looking for and does his best to help you get it. He is very knowledgeable of the High Country areas. He knows the "market""! Craig is who you want to help buy or sell your home!
Barbara K. Sholar
,
Blowing Rock, NC
Purchase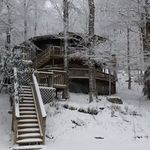 Ben was extremely patient, & professional. I worked with Ben for approximately a year & he was very helpful in my search. Highly recommended & would definitely seek his services again.
Chip Pope
,
104 village Cluster Rd, Beech Mt., NC 28604
Upbeat With A Great Sense of Humor
We just wanted to let you know what a pleasure it was to have Ben McKay as our agent for almost two years. During that time he never failed to show us properties we asked about and suggested others within our criteria. He was always upbeat with a great sense of humor. All this work paid off when we found this great place on Green Field Lane. Once again, he is a valuable asset to your firm and you're lucky to have him.
Well Versed
The whole procedure from beginning to the final closure was superb. The Kovalcin's were extremely well versed in all aspects of the sale and I cannot praise them highly enough. Anyone interested in selling their home or buying a home should contact them; you won't go wrong.
Knowledgeable and Extremely Helpful
We have found Larry and Cindy to be very knowledgeable and extremely helpful. They understand and have very practical and workable comprehension of the real estate market. They are very professional, fair and balanced in executing the dual-agency; representing the buyer and the seller. They have exhibited great flexibility when necessary, and at the same time, great attention tot he necessary details. We would recommend them highly.
Answered Every Question We Had
You were very helpful in the sale of our home. You took care of every little detail and answered every question we had. This was the most pleasant real estate transaction we have experienced! (Clients of Larry and Cindy)
Epitome of Good Representation
Considering the quickness of our sale, you obviously saw a good match between the uniqueness of our property and the interest of and on going prospect. That's the epitome of a good representation. (Larry & Cindy)
Jack and Barbara Lockhart
Real Professionals
You folks are real professionals. Every phase of the presentation and the eventual details of the closing went without a hitch. for which we are most grateful. We can, without exception, highly recommend you two as great realtors! (Client of Larry & Cindy)
Professionalism and Thoroughness
Our purchase was such a pleasure because of your efforts to assist us in every way. Thank you so much for your professionalism and thoroughness. (Client of Larry & Cindy)
Easy and Pleasant
Thanks for making the buying of our home so easy and pleasant. The closing couldn't have been smoother and I know it was your hard work that responsible for it. (Client of Larry & Cindy)
We Were Kept Well Informed
We appreciated the professional way that (Larry and Cindy) handled our two real estate transactions. The period up to closing, and the closing, was extremely well handled. We were kept well informed all along the way. Thanks for a great job.
Persistence and Knowledge of The Area
I met Patti McCollum when I began my search for a home in the Boone/Blowing Rock area. For years she would send me emails of new listings, she thought I would be interested in. Patti's persistence and knowledge of the area led me to the perfect mountain home! Patti's attention to detail and understanding of real estate transactions made for a positive experience in every way. And her representation for me as a buyer, was flawless. Patti always made herself available to answer questions and offer advice, even after the sale was complete! My husband and I would highly recommend Patti to anyone who is searching for the perfect mountain home!
Jill Sitton
,
Summerfeild, NC
Great integrity great knowledge of the area
This was the best experience I have had with a realtor. Craig met with my husband and I to find us our perfect home. He truly listened to what we were looking for. Great guy. Great integrity great knowledge of the area and I would recommend him highly.
Eleni and Frank G.
,
Durham, NC
Getting DAILY updates on houses
The moment we asked Craig about properties we were getting DAILY updates on houses we might be interested in. He knew what we wanted and looked for the specifics but was not afraid to think outside the box. Because of this we found a house that we honestly don't believe we would have discovered with another realtor. All requests were responded to in a timely fashion. He continued to check on us even after we close on the house. He showed us the utmost care and professionalism.
Angie and Barry J.
,
Sanford, NC
Attention to details, honest & trustworth
It took almost 2 yrs to find our perfect family home as we looked while living out of town! With Craig's vast knowledge of the area, connections and unsurpassed patience, we found "the one". I would recommend Craig to anyone buying or selling! He guided us from the beginning through closing and EVERYTHING in between. He is prompt with communication, thrives on attention to details, honest & trustworthy. He has become a family friend and we look forward to a long lasting relationship. Thank you Craig for all you have given our family!!! We will see you soon!
John and Carol C.
,
Harrisburg, NC
Found us our perfect home- highly recommend
Craig was amazing throughout our search and made the buying process painless and smooth! He went out of his way on several occasions during the process to make sure we were happy and found us our perfect home- highly recommend!!
Kerry and Angus L.
,
Boone, NC
Craig went above and beyond to help us
Craig went above and beyond to help us find the right house. Even after we had moved in, he came by weeks later to help fix a window sash. I've never known a real estate agent who does as much as Craig does for his clients.
Tom and Amy M.
,
Todd, NC
Making our mountain dream home come true
We have just purchased a beautiful log home in Boone N.C. thanks to the efforts of Brian Rogers. We contacted Brian 10 months ago via Internet and the search began. Brian continued weekly to send us new and updated listings up and until our purchase. Blowing Rock Investment Properties had the most user friendly website and all listings were most thorough. Thanks for making our mountain dream home come true!!!
Steve and Lana M.
,
Houston, Texas
Secret to finding the right place
The secret to finding the right place, is the relationship and trust you build with your Agent. Brian was the perfect combination of insight, support and adaptability. He really listened to my goals, and wishes, and was patient with me as I looked at properties. I felt he always had MY best interests in mind. A real pleasure working with him.
Making the process very smooth
Brian Rogers assisted us in getting our first home. Brian communicated clearly and responded to our emails quickly. Brian handled all paper work and set up online signatures, making the process very smooth. We would definitely recommend Brian Rogers to anyone looking for a new home in The High Country!
Kelsi and Daniel
,
Boone, NC
Worked with Chris on the purchase of a vacation/rental hom
We recently worked with Chris on the purchase of a vacation/rental home in the Boone/Banner Elk area. This was the fifth time that we've worked with a Realtor and I can say without a doubt that he was the most insightful, responsive and diligent real estate agent that we've ever worked with.
John & Susan
,
Blowing Rock
Chris was very professional in every way
Chris was very professional in every way. Being a Realtor myself for 40+ years I am well aware of needed capabilities for an experienced salesman and Chris Spangler was excellent. He negotiated in my interest and was able to reach a conclusion that satisfied both parties. well done!
It was a seamless transaction
Passion, energy, and diligence only begin to describe this market leading professional. .Chris not only outworks everyone, he does it with never ending optimism, sincere and open goodwill to his colleagues, and utmost integrity. He finishes what he starts.